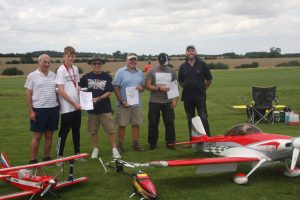 The Achievement Scheme Review Committee will be arranging a number of events at BMFA Buckminster in 2022.
We will be continuing the very popular Testing & Training Days where we have examiners and instructors on hand to assist you with working towards and taking the achievement scheme tests. These sessions are run on a very informal basis, no pressure, we are there to help you with whatever you need help with. Dates as follows.
March 29th Only
April 19th-20th
May 24th-25th
June 21st-22nd
September 27th-28th
October 25th-26th
We will also once again be hosting the BMFA Buckminster summer fly-in over the weekend of Friday 29th – 31st July, where examiners and instructors will also be on hand. Please note that due to standing crops in the surrounding fields gas turbine models will not be permitted at the summer fly-in.
Daily fee for all events £10 per adult flyer, (season ticket holders/supervised juniors/spectators/non flying family members free)
Camping is available for all the above events. £15 per night per tent/caravan.
To book in for any of the 2022 achievement scheme events please complete the form below.