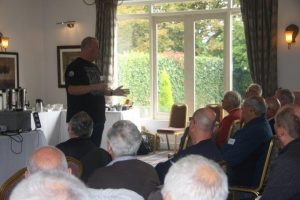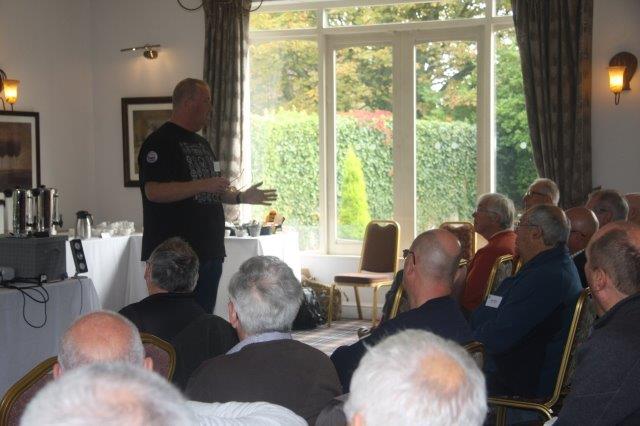 The BMFA Achievement Scheme Review Committee held the last Road-show of 2019 at Alveston, Bristol on Saturday 5th October.
The event was well attended in no small part due to Dave Phipps BMFA CEO talking about the background and providing an update on progress on the DRES regulation discussions. David was also in text communication with the Secretary of State for Transport throughout the day trying to establish if any further progress on agreeing and signing off revised proposals from the CAA had been made, given that time is running out for the November deadline for the legislation to kick in.
There was also a preview of the new AS Guidance Video for the Fixed Wing 'B' test, which was well received and subject to final approval from the ASRC should be going live on the BMFA You Tube channel shortly. Now live, see B Test video now available.
As usual for these events some healthy discussion and debate on the scheme and the various elements of it took place during the popular Q & A sessions, with the Chairman, Peter Willis having to call time on more than one occasion just to allow for lunch and tea breaks to happen, albeit quite a bit later than planned!!!
The general consensus was that it had been a very useful day with a fresh understanding of the Scheme, it's objectives and processes. Hopefully it left everyone fired up to go away and promote the benefits of participating in the scheme, whether as one of the many volunteer Club Instructors/Examiners/Area Chief Examiners/Coords who run the scheme throughout the country or more importantly someone who decides their knowledge and flying ability could be improved by preparing for and taking one of the many tests available, only topped by their sense of achievement when they succeed.
Following Dave Phipps update on DRES it looks like, if things turn out as hoped, there could be some additional challenges ahead for the Achievement Scheme Review Committee at some stage in the not too distant future.
Please see below for links to the presentation slides used.
BMFA – Continued Competency – AS Roadshow 2019 version
BMFA – Philosophy of the Scheme – AS Roadshow 2019 version
BMFA – Regulatory Changes and the DRES – AS Roadshow 2019 version